Explanation of Party Services
We have been in business since 1990. We are one of the original Pony Party and Traveling Petting Zoo Companies in the Bay Area. We are often amused and in a way honored when we see other places copy our ideas (decorating the ponies) or use our wording (we have literally seen wording from our website verbatim in ads for others). I guess we should take it as a compliment. We have seen others in action and we do know that our ponies are some of the nicest, best looking and well-behaved ponies out there working and we offer the biggest selection and the most petting zoo animals around. We are easy to work with and flexible, which is always the key to a successful party.
We stick to what we are good at, which is pony rides and petting zoos, and no event is too big or too small. You can choose just a pony or ponies to ride, just a petting zoo or a combination of ponies and petting zoo critters.
Typically an hour is plenty of party time for the average size birthday party. Parties and events often require more time or are longer by nature. You are more than welcome to book as much time as you like. The pricing is the hourly rate multiplied by the time you book. You can book in 15-minute increments after the first hour booked if you would like to add more time. If you need us to arrive and be set up by an earlier time than your event time, add that time onto your cost.
We will come rain or shine. We can happily set up The Zoo in a garage or under a patio cover or covered walkway, in your living room (don't laugh, we've done it before!) or even in a trailer. It always works out!! We will not cancel on you due to the weather.
Is my deposit refundable?
Because you are choosing "The Best Party in Town!", we often book up several months in advance. In order to keep a schedule every one will like, and to ensure everyone gets the time slots they want, the following will apply to ALL parties:
Prior to 48 Hours
All cancellations are NON-Refundable. We will put your deposit towards a future party date within one year of your ORIGINAL event date.
Within 48 hours of the event
Cancellations within 48 hours of the event are NON refundable. If you have paid in full we will refund ONLY 50%. If you paid 50% deposit, it will be forfeited.
The clean up time and set up time is our time, and we will arrive in an appropriate amount of time to be ready to start at the time you want us to start. We suggest you have us ready at least a half an hour after your party starts as guests are often late…..and not at the very end of your party, in case we have traffic or kiddo or animal related issues and are running late. We can only control so many variables. And when you are working with children and animals and traffic, flexibility is always the key! We book our events with a generous travel cushion. While it is our goal to be early to every event, and be with you during your preferred time on occasion we do get hung up, but we are always on our way. We may be earlier than your preferred time and able to start earlier and finish earlier, and on rare occasions we are later than your preferred time, and will party with you then ~no matter what you will always get the full time that you book.
We do require at least a 50% deposit. Your reservation form and deposit are due at the time of your booking in order to confirm our attendance at your party. Until we receive your deposit, we reserve the right to adjust your party time on our schedule to accommodate other clients who are prepared to complete a booking with a deposit. Deposits are payable by Zelle or Venmo. We do not hold requested time slots or dates prior to receiving a deposit.


Pony Rides
We offer pony rides. The ponies are amazing animals, pony angels on earth and they deserve to be treated with all the love and kindness. By providing pony rides, it also means the ponies can give rides anywhere (well, almost anywhere) and use any size space available. We don't ever want to turn a child down to ride if we don't have to. We don't have an age limit for the kids. We do have bigger ponies for bigger kids. Most of the children who are most interested in riding (usually between 1-12) are just the perfect size. There is a #75 lb. weight limit to be able to ride one of our ponies. We do not offer rides for Adults. One or two ponies is usually good for the average size birthday party (say approximately 20 kids, at 25 kids is where we suggest adding a second pony, however, you're the boss and we will bring as many ponies as you would like) For larger parties or events we can provide as many ponies as you'd like. The ponies come with ribbons and bows in their tails and hearts on their hinnies…just a little extra cute. We will try to match party themes or party colors if we are able to. You can also add a Unicorn for an additional $45.00.
Please click here to check the price list for the hourly rate in your location
The petting zoo is great! We always plan to provide goats, chickens, ducks, goose, and a sheep or pig to the party for the full zoo. (We do reserve the right to change this list of animals for any reason) You will always receive a very nice selection of a lot of kind, friendly farm animals. You are not paying by the animal, and pricing is not based on the number or types of animals. We will also add babies whenever they are available and conditions are good for their health and safety. We can set up in whatever space you have available and on any type of surface....just let us know if we won't be on grass and we will bring our "own". We will set up a hand washing station at the entrance/exit gate, and the kids can tickle, touch, pet, love and groom the animals. As a friendly reminder it is a petting zoo, not a pick up zoo. We want the children to be able to have a wide variety of interactions with the animals.

You can also add a cow or mini donkey for an additional $95.00 each per hour.
Please click here to check the price list for the hourly rate in your location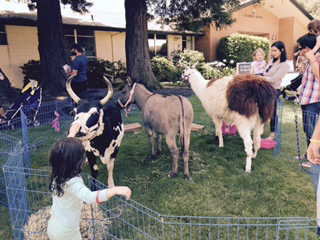 Driver's Choice Petting Zoo

Our Driver's choice/mini petting zoo is a great addition to our Pony Rides and includes a small sample of our farm critters. It will include 2-3 different types of animals! We do our best to take our most popular animals but can not mix small animals with large animals. A great add-on for those who want a little more.
The mini petting zoo is available as an add on zoo to the pony rides. If you do not like the selections we have created for you, you may visit our build your own zoo page and order the add on critters that you like.


Pony Rides for Christmas

Or any holiday celebration. Pony rides aren't just for birthday parties! Make your Christmas or Holiday event even more magical for children of all ages. From pony rides to petting ponies and ponies that pull carts, the ponies are a great addition to your holiday events!! Corporate Christmas parties, Santa visits…..we don't have reindeer, but our ponies don antlers and do a wonderful reindeer impersonation…Party idea - a Winter Wonderland themed open house and we brought all white petting zoo animals……they were beautiful and a fabulous addition to a already festive event. Invite the ponies to go caroling with you or join the neighborhood holiday parade. We work rain or shine….year around.


Animals available for Media Production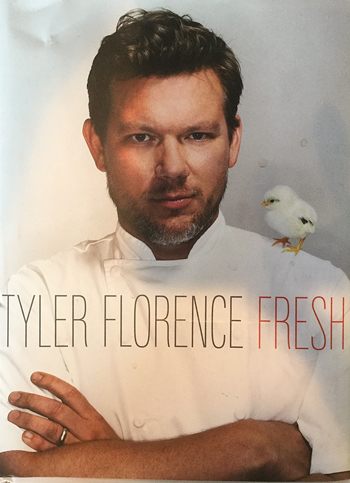 Contact us to book our animal friends for commercial spots, print ads, tv and other media productions. Our animals have been the stars of tv commercials, tv pilots, corporate media, advertisements and have graced magazine and book pages. Our animal performers can also appear live on stage. Yes that's or chic on Tyler's shoulder!!
** Just a note of thanks to all our customers who have made Pony Parties successful and busy. Thank You for having us back year after year and for tell your friends about us. We look forward to making new friends...What a dream come true, sharing ponies and petting zoo animals with kids!!