FAQs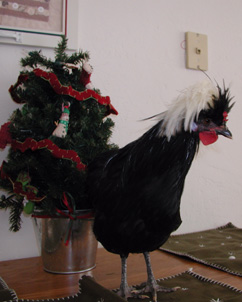 Questions, Asked and Answered!
How can we Pay

We have several payment options. We currently accept cash, check, venmo and zelle. Please Email us if you have any questions.
Where are you located? How far will you travel?

We are located in California, in the Tri-Valley Area. We travel far and wide to bring our ponies to as many people as possible. If you don't see your city or town on our price list, please don't hesitate to ask us for a quote. The weekends find us in the East Bay, Central Valley, South Bay, North Bay and beyond!
How is cost of the party determined?

While our prices are very competitive with other companies, we'll be less than some and more than others. Our prices are based on location of the party, exceptional animal care, insurance and permits and the basic cost of doing business. Even though we are usually at your party for an hour, there are many hours of prep time involved so that you can have "The Best Party in Town!" Remember, you get what you pay for, cheapest isn't always best.
I have a dog, will that be a problem?

We do ask that all animals are put away while our animals are visiting. While many of our animals are accustom to dogs, dogs may not be accustom to our animals. To keep all animals happy and stress-free, we request all animal are put up prior to our arrival.
How do I decide how many ponies I need?

While we can accommodate a large number of children with one pony in an hour, 15 is a good number of kids to think about adding a second pony. You can always add a petting zoo or decorating pony to keep the kids busy!
Are the petting zoo animals friendly?

Yes! All of our animals have been hand raised. Many of them have worked with us for years. They really enjoy being around people and being loved on and pet!
Cancellation Policy
Is my deposit refundable?

Because you are choosing "The Best Party in Town!", we often book up several months in advance. In order to keep a schedule every one will like, and to ensure everyone gets the time slots they want, the following will apply to ALL parties:
If you need to cancel for any reason, we require at least a 48 hour notice. We will apply your deposit to a rescheduled date and time of your choice within one year of you Original event date. If you cannot find another time, the deposit is NOT refundable.
What happens if we have bad weather on the day of my event?
No party, No paycheck. There are very excited kids anticipating our arrival. While we cannot control the weather, we make every effort to be there, even in in-climate weather. We can always substitute the Pony for a petting zoo and set it up in a garage, under an awning, covered patio or even in one of our trailers. The kids won't care about the weather, why should we?
How long does it take to set up? Is it included in my hour?

The ponies are ready to go when we arrive. Unicorns may take 10-15 minutes to get ready. Depending on how far we have to carry zoo animals is how long it takes to set up, generally 15-20 minutes, which is our time. Your party starts when we are set up and ready to go. If we are late due to traffic or other uncontrollable reasons, you will still get an entire hour of entertainment. If we are not set up on-time due to lack of parking or distance to carry animals/pens, it will come out of your time.
I don't have a back yard, how much space do you need?

Our ponies and/or petting zoo can work anywhere. A front yard, sidewalk, court, parking lot, side yard or?? We have been on beaches and in living rooms. We don't need much space to make your child's dream come true!
When should I reserve the party?

As soon as you have decided on a day and time, you should let us know. We will write you down in our schedule. We will require you send a deposit along with our reservation form to secure that date and time. Remember, we're "The Best Part in Town" we tend to fill up quickly, but that doesn't mean we don't have a special spot for you.
Will I get a confirmation?

Once we receive your paperwork via email, we will notify you. We usually DO NOT confirm parties by phone. We will send an email confirmation. Due to time constraints and redundancy, we usually DO NOT re-confirm confirmations.
Are you insured?

We do carry insurance. We plan to never use it and we are very safety conscious. Our insurance, like most others, do not allow us to have seat belts on saddles, but we will wrap a friendly arm around a young or worried rider. We also encourage parents to participate if they like! For safety, we only allow one rider at a time.
Do you only do birthday parties?

While the majority of our business is private parties, we would love for you to consider us for school events, anniversaries, business promotions, grand openings, holiday events, and fund raisers. We have set up for parties of 1 to crowds as small as 50 to events and fairs with more than 90,000 people attending. No matter how small or large we can make any event special!
Do you take pictures?

We do not have a picture service as everyone these days has the ability to take amazing photos. We encourage you to create a picture corner where we can stop for photos and take as many photos as you like. Hiring a teenager to be your photographer will free you up to enjoy your party!
Is my child to young for pony parties or petting zoos?

We have given parties for kids from 1 year old to 12 and beyond ~like 100 year olds. Everyone is young at heart and the child in all of us will enjoy the animals.
Does my deposit expire?

Sadly yes, deposits do expire. We are happy to reschedule any event within 1 year of the original event date (365 days) so if something comes up, your deposit is not going to waste! Rescheduled deposits do NOT have to be used for what you originally ordered! You can change it up based on what is needed for your rescheduled event :)